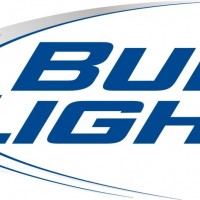 Mosaic features the Turnaround Lounge (beverage tent). This is a prime location to enjoy music and cultural performances from the Tripp's Main Stage, with or without a beverage of your choice.  Alcohol is served Friday, 4 to 10 pm; Saturday, Noon to 10 pm; Sunday, Noon to 7 pm.
This year's beer options, provided by West Side Beer Distributing:
Bud
Bud Light
Bud Light Lime
Michelob Amber Bock
Arnold Palmer Lemon
Shock Top Lemon
Wine options:
Forbidden Fruit Moscato
Forbidden Fruit Red Sangria
Primal Roots Red
Primal Roots White
Simply Naked Cabernet
Simply Naked Chardonnay
The Turnaround Lounge is the only festival vendor licensed to sell alcohol. Because of this, all entrants must show ID proving they are at least 21 years of age.
Admission to the Turnaround Lounge is $5/day. However…
Happy Hour
There will be FREE admission to the Turnaround Lounge before 5:00 pm all three days for ages 21+. Come out with friends or make new ones and enjoy happy hour!